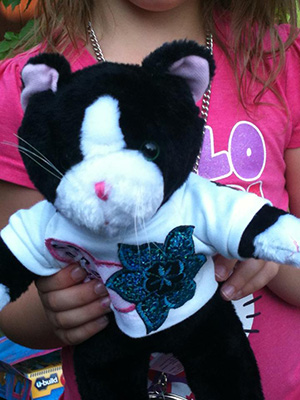 Stuff-A-Bear Parties
Stuff-a-Bear parties are fantastic because not only are they entertainment at your party, but the bears also double as your guests' take home gifts!
For a Stuff-a-Bear party an FVPR host will come to your home with a teddy bear stuffing machine and other supplies and will help lead the children through the process of stuffing their animal. Each child will receive a bear (or other animal of their choice) to stuff with fluff, a wishing star, an adoption certificate, and a bag / box to take their new friend home in. There are also clothing options if you so choose. The party will take a minimum of approximately 45 minutes - 1 hour (or longer depending on the number of children).
We offer two sizes of bears - 15" (large) bears and 8" (mini) bears. For each size we have 3 or 4 pricing categories that start based on a minimum of six children per party.
Click on a picture below to see the selection of animals and pricing options available.