Bouncy Castles & Slides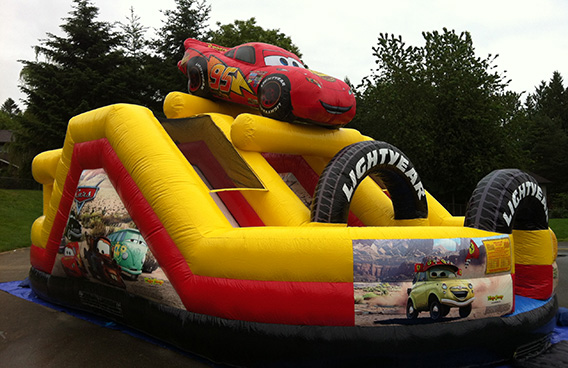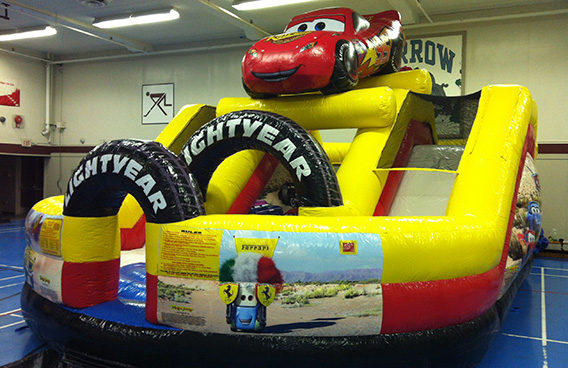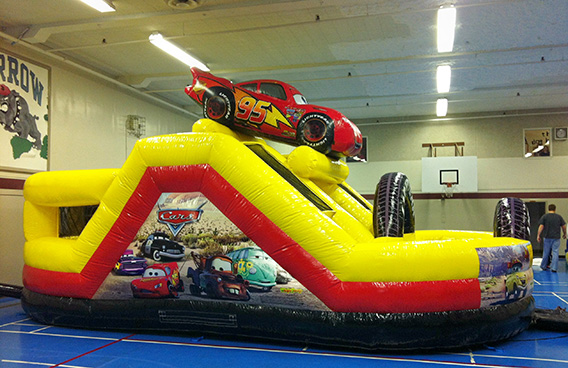 Starts at $495.00
(up to 4 hours)
$60.00 / additional hour
Book This!
Schedule your rental or booking today! Please click on the link above and send us an email or call 604.845.3877 to get started.
Cars Speedway Dual Lane Slide
Boys and girls alike will be thrilled with this Cars themed double lane slide. Two children enter under the Lightyear tires, race down the center aisle where delightful murals adorn the walls, encounter a few obstacles, then choose the ladder and slide to either the left or right, all under the watchful eyes of Lightning McQueen.
*This is a large, heavy unit and will not be brought up or down hills or stairs. It requires a minimum 4' wide entrance if going through a gate or doorway.
Dimensions: 29'L x 17'8"W x 15'H
Min. Space Required: 32'L x 20'W x 16'H
Recommended Age: 3-12 Yrs (should be able to climb the ladder)
*Notes
The above prices do not include PST/GST.
Depending on your location a delivery fee may apply. Please see "What is your delivery area?" on the FAQ's page.
Prices do not include attendants. If interested, please see "Can you provide an attendant?" on the FAQ's page.
Prices are subject to change without notice.