Interactive Games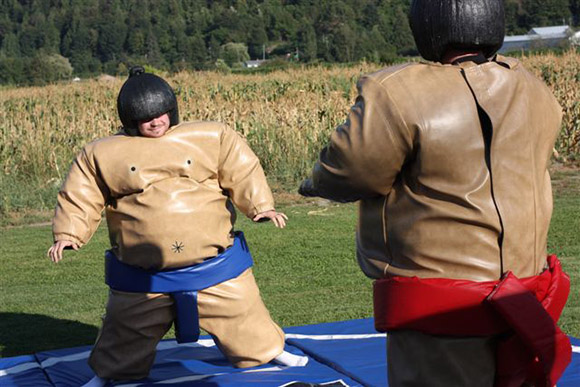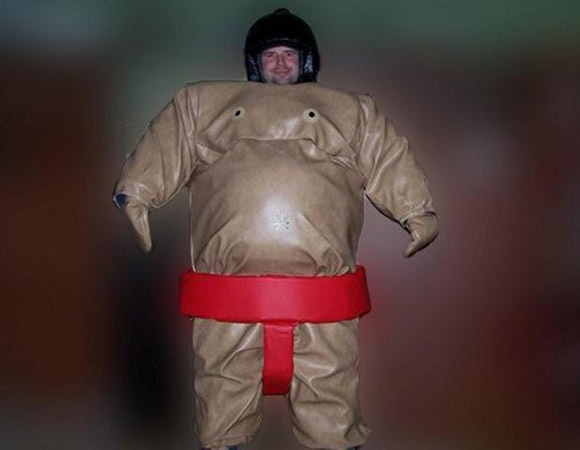 Starts at $325.00
(up to 4 hours)
$40.00 / additional hour
Book This!
Schedule your rental or booking today! Please click on the link above and send us an email or call 604.845.3877 to get started.
Adult Sumo Suits
Ready...Set...Sumo! This is a definite crowd pleaser that will be sure to get everyone's attention. Two participants meet belly to belly in the center of the mat. A referee says "1,2,3,sumo". The first person to get their opponent to step out of the ring or to knock their opponent down gets a point. Three points wins the match. Comes with two foam padded sumo suits (including helmets & mitts) and a 14'x14' foam padded wrestling mat. Participants must be a minimum of five feet tall and spotters are recommended for assisting players with getting in and out of their suits as well as with helping them stand back up.
Call for overnight pricing.
*Notes
The above prices do not include PST/GST.
Depending on your location a delivery fee may apply. Please see "What is your delivery area?" on the FAQ's page.
Prices do not include attendants. If interested, please see "Can you provide an attendant?" on the FAQ's page.
Prices are subject to change without notice.