Interactive Games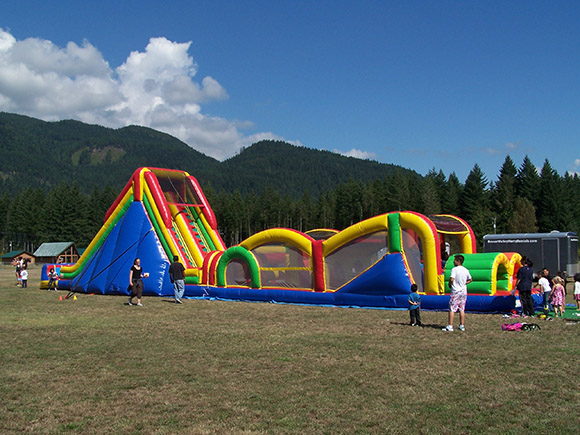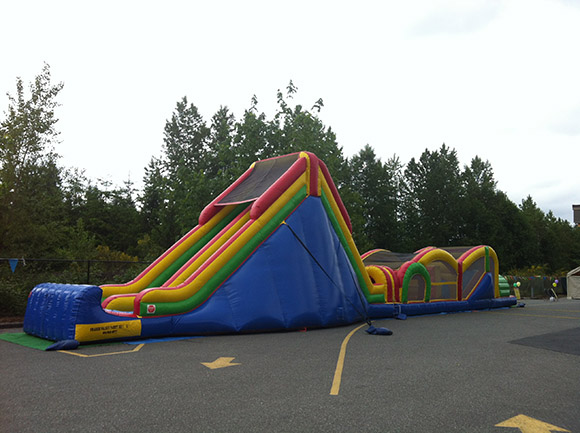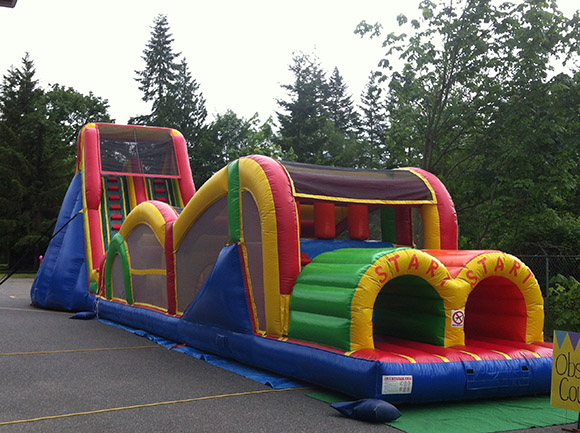 Starts at $850.00
(up to 4 hours)
$100.00 / additional hour
Book This!
Schedule your rental or booking today! Please click on the link above and send us an email or call 604.845.3877 to get started.
Extreme Rush 77' Obstacle Course
This mammoth obstacle course will excite anyone who sees it! Pick a racing partner, enter through the tunnels, climb up a climbing wall, slide down the other side, push your way through vertical pop ups and horizontal squeeze tubes, out the golden arches, up a giant ladder, and slide your way to victory!
*This is a large, heavy unit and will not be brought up or down any hills or stairs. It requires a minimum 5' wide entrance if going through a gate or doorway. It runs on two blowers so will need access to two electrical outlets within 100' of the set up area and they should be on separate breakers from each other or anything else otherwise they may pop the breaker.
Dimensions: 77'L x 19'W x 19'H
Min. Space Required: 82'L x 25'W x 20'H

*Notes
The above prices do not include PST/GST.
Depending on your location a delivery fee may apply. Please see "What is your delivery area?" on the FAQ's page.
Prices do not include attendants. If interested, please see "Can you provide an attendant?" on the FAQ's page.
Prices are subject to change without notice.