Yard Greetings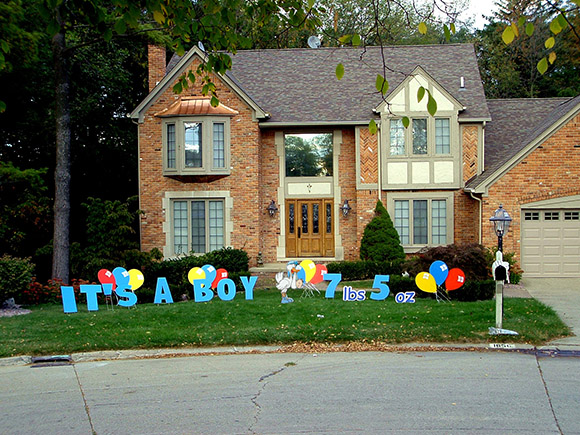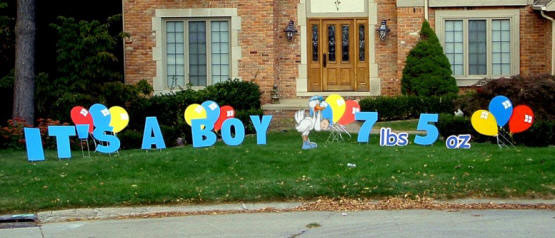 Starts at $75.00
1-2 day term
Book This!
Schedule your rental or booking today! Please click on the link above and send us an email or call 604.845.3877 to get started.
It's A Boy! Yard Greeting
This Yard Greeting / Lawn Sign theme comes complete with "IT'S A BOY" blue letters, two sets of numbers (0 - 9), a "lbs" and a "oz" standup, 12 balloons, a stork standup, stakes, and a carrying case.
*Notes
The above prices do not include PST/GST.
Depending on your location a delivery fee may apply. Please see "What is your delivery area?" on the FAQ's page.
Prices are subject to change without notice.