Interactive Games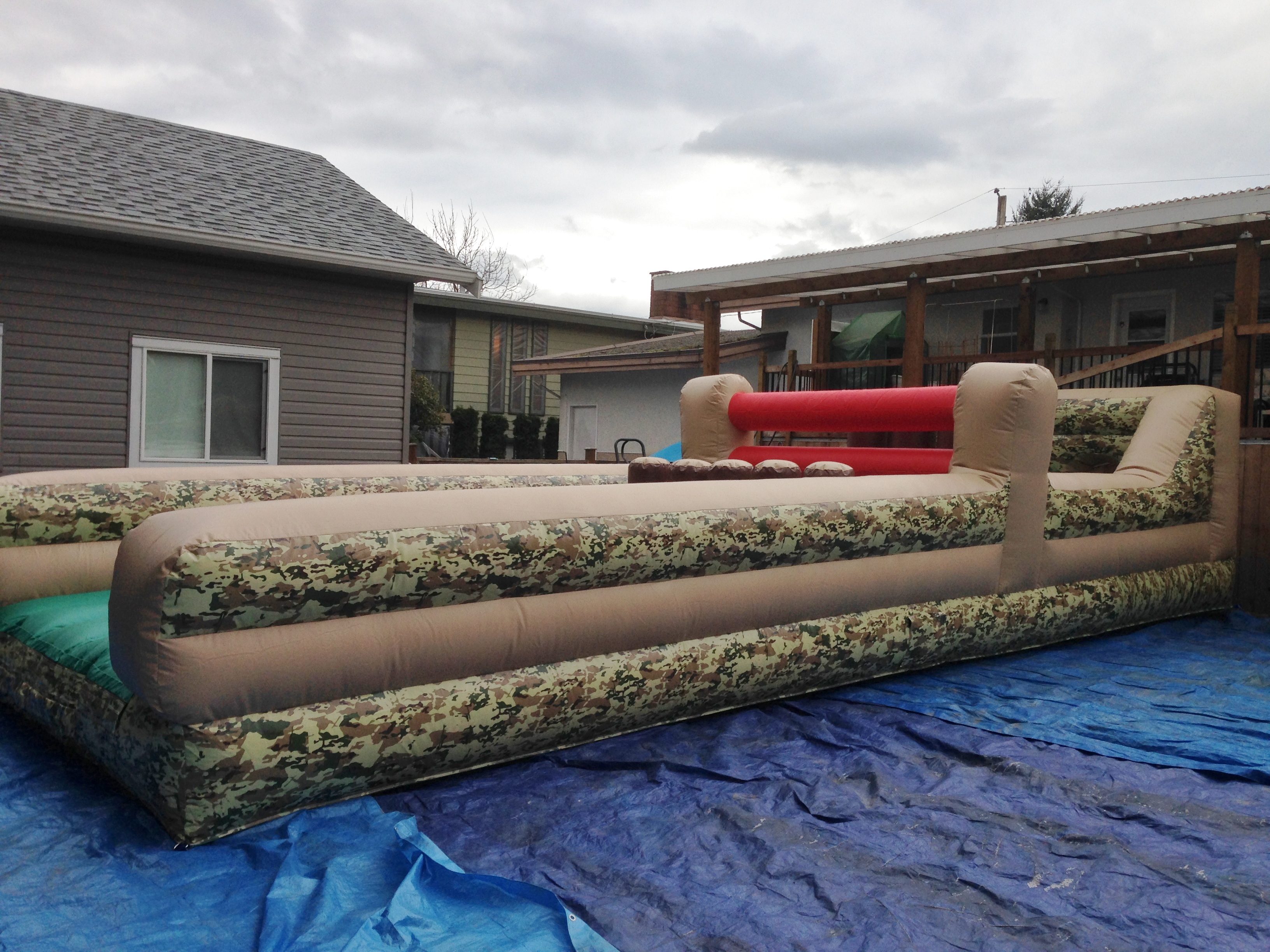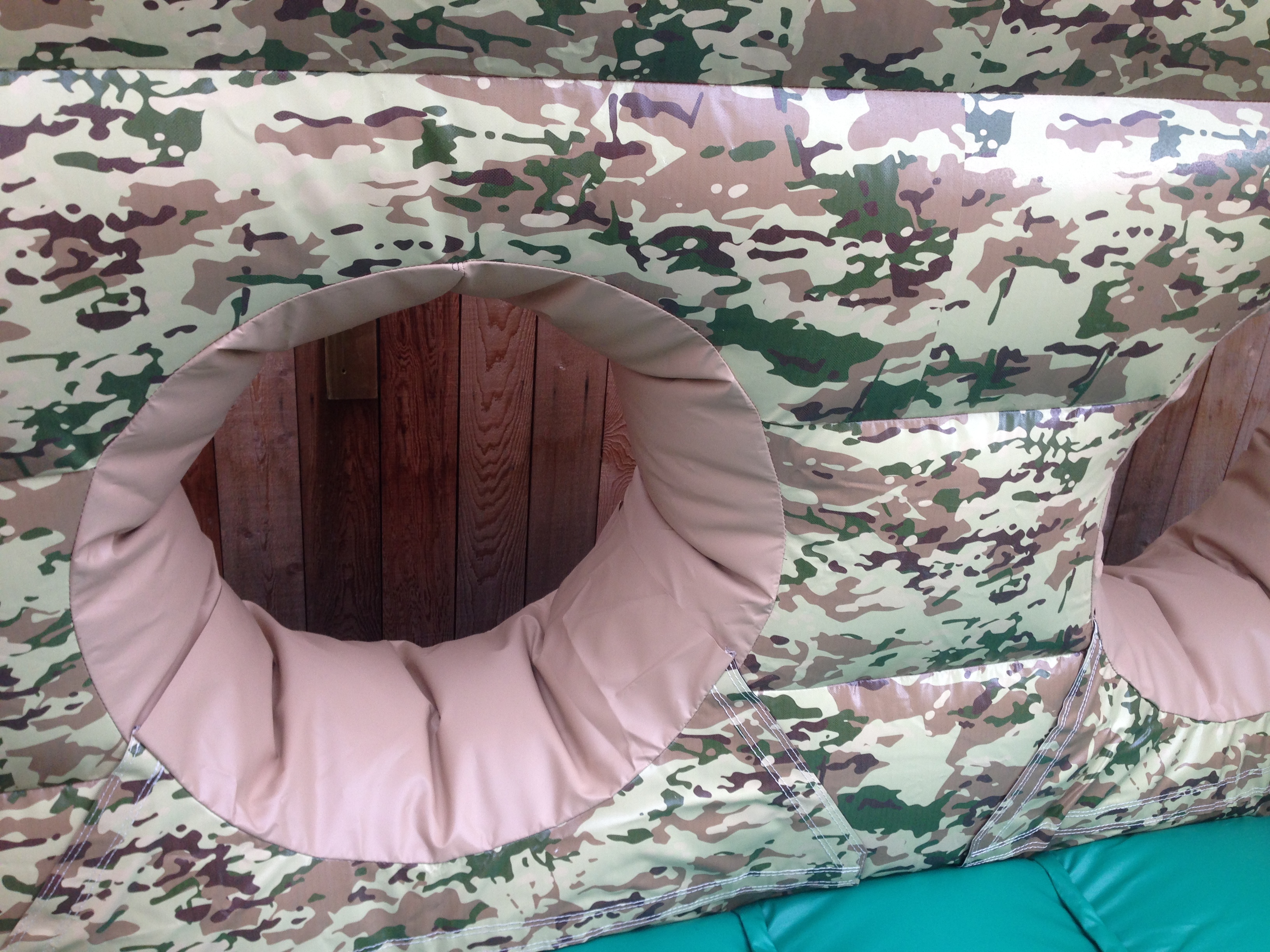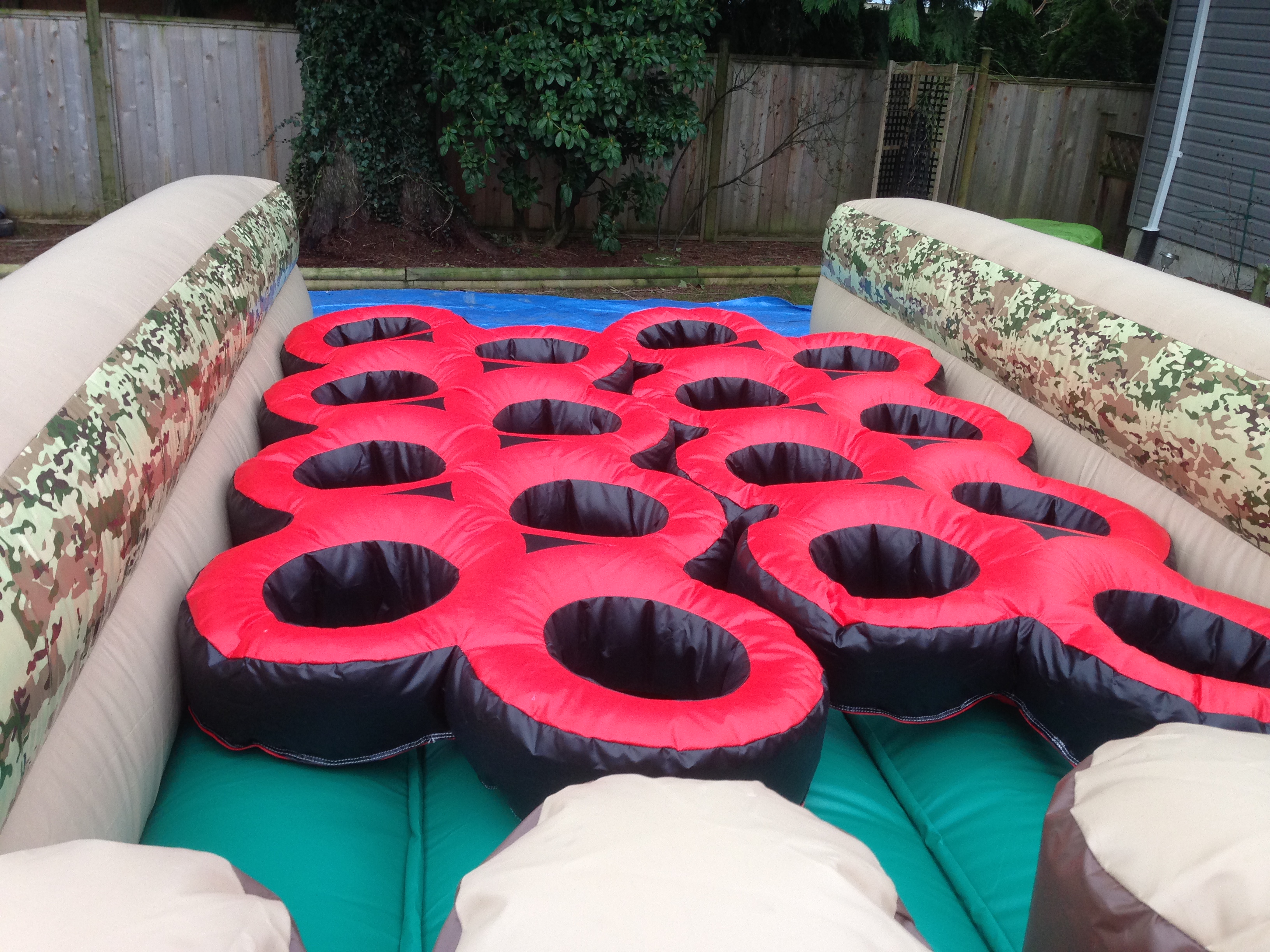 Starts at $275.00
(up to 4 hours)
$35.00 / additional hour
Book This!
Schedule your rental or booking today! Please click on the link above and send us an email or call 604.845.3877 to get started.
30' Boot Camp Obstacle Course
In this dual lane boot camp themed obstacle course racers start off at the double crawl throughs, as they enter the obstacle course they encounter lines of vertical popups followed by horizontal push throughs. Once riders pass through these first obstacles, they then must pounce through the infamous tire challenge and race to the end.
Dimensions: 30'L x 11'W x 8'H
Min. Space Required: 35'L x 17'W x 9'H

*Notes
The above prices do not include PST/GST.
Depending on your location a delivery fee may apply. Please see "What is your delivery area?" on the FAQ's page.
Prices do not include attendants. If interested, please see "Can you provide an attendant?" on the FAQ's page.
Prices are subject to change without notice.