Carnival Games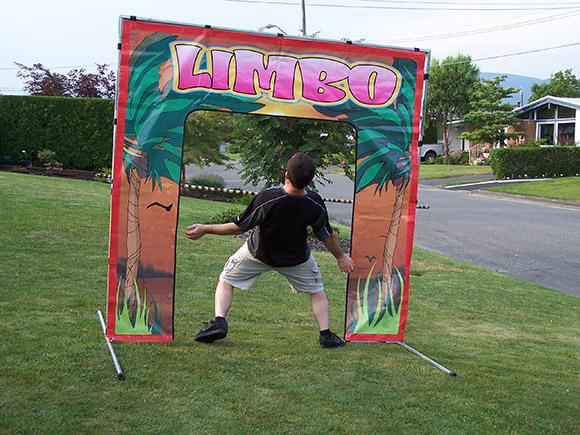 Starts at $40.00
(up to 4 hours)
$5.00 / additional hour
Book This!
Schedule your rental or booking today! Please click on the link above and send us an email or call 604.845.3877 to get started.
Limbo
Limbo features a tropical themed backdrop, a limbo pole with adjustable settings, and a CD full of "Limbo" music which will help set your party mood. How low can you go?
Please note you are responsible for supplying the cd player.
*Notes
The above prices do not include PST/GST.
Depending on your location a delivery fee may apply. Please see "What is your delivery area?" on the FAQ's page.
Prices do not include attendants. If interested, please see "Can you provide an attendant?" on the FAQ's page.
Prices are subject to change without notice.