Event Equipment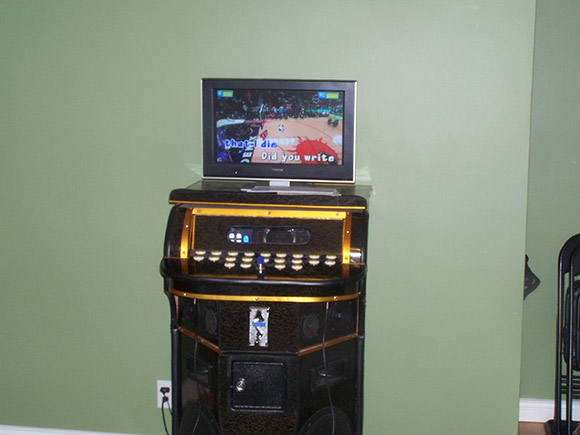 Starts at $100.00
24 hour term
Book This!
Schedule your rental or booking today! Please click on the link above and send us an email or call 604.845.3877 to get started.
Karaoke Jukebox
The karaoke jukebox comes with over 10,000 songs built in so there is sure to be something that will appeal to everyone at your party. It comes with two microphones, has speakers built in, and also has some music videos and listening songs that can be played as background music when your guests are taking a break from karaoke. What a great feature! The jukebox plugs into a television to use as the screen. If you don't have one you can rent one from us for an additional $45 + taxes.
Please note that the music selection on this machine has not been updated since 2010.
*Notes
The above prices do not include PST/GST.
Depending on your location a delivery fee may apply. Please see "What is your delivery area?" on the FAQ's page.
Prices are subject to change without notice.