Food Machines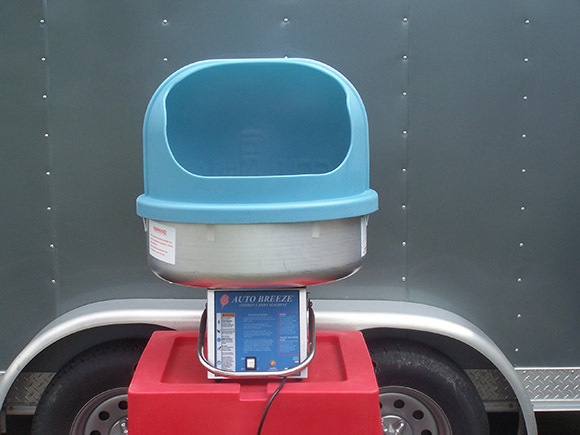 Starts at $65.00
(up to 8 hours)
Supplies extra cost (see below)
Book This!
Schedule your rental or booking today! Please click on the link above and send us an email or call 604.845.3877 to get started.
Cotton Candy
Sticky and sweet, cotton candy is a classic carnival food. Sugar comes in the following flavours: cherry (pink), bubble gum (pink), blue raspberry (blue), or grape (purple). 3.25 lbs of sugar will make approximately 50 cones. A case of six cartons of sugar will make approximately 300 cones.
Insert sugar in the central bowl, apply heat, and wisps of spun sugar then collect in the outer bowl. Quickly touch the cone tip to the side of the outer bowl as the candy accumulates, then rotate the cone to catch the strands of floss as they spin. The cotton candy bubble shields half of the bowl and helps protect the cotton candy from dirt and insects. It also helps prevent cotton candy from flying out of the bowl. This machine operates on a regular three pronged outlet but does require a dedicated breaker and will make approx 3 servings per minute.
Cotton Candy Machine
$ 65.00
1 day term
Cotton Candy Bubble
$ 12.50
1 day term
Cotton Candy Sugar (pink, blue, purple) - 3.25 lbs.
$ 12.95
final sale
Cotton Candy Sugar - case of 6 - all one flavour
$ 65.00
final sale
Cotton Candy Cones - 50 pack
$ 6.00
final sale
Cotton Candy Bags - 25 pack
$ 4.50
final sale
*Notes
The above prices do not include PST/GST.
Depending on your location a delivery fee may apply. Please see "What is your delivery area?" on the FAQ's page.
Prices do not include attendants. If interested, please see "Can you provide an attendant?" on the FAQ's page.
Prices are subject to change without notice.