Beverage Service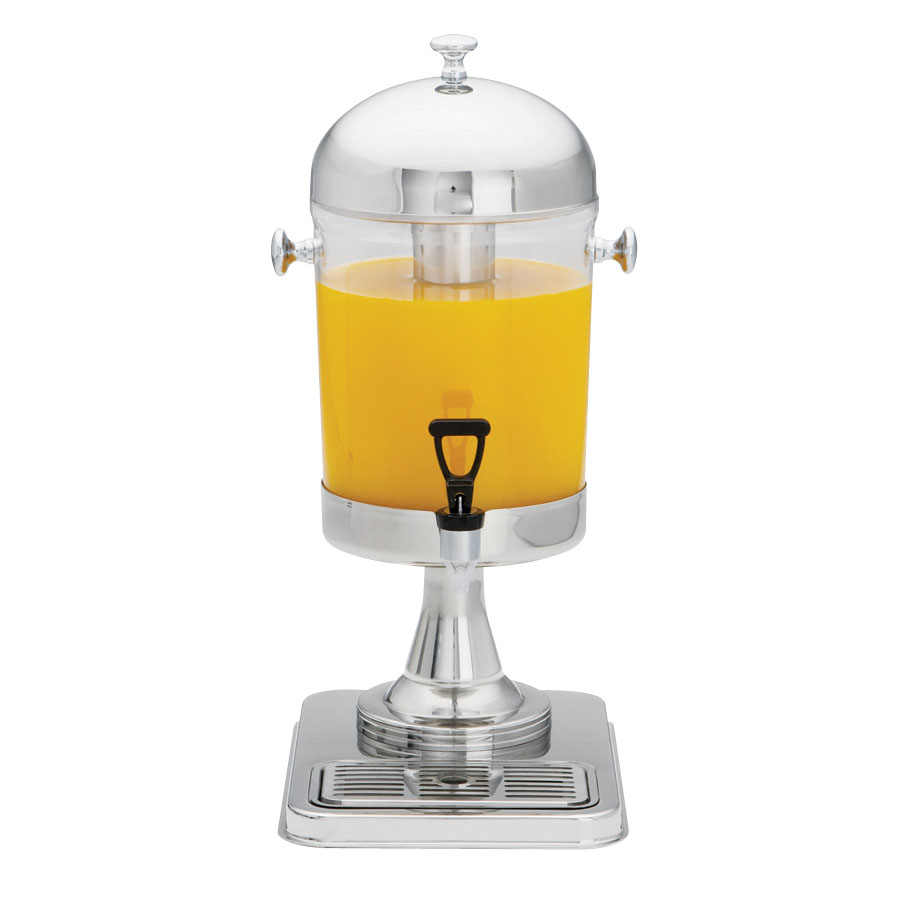 Starts at $15.50
24 hour term
Book This!
Schedule your rental or booking today! Please click on the link above and send us an email or call 604.845.3877 to get started.
Clear Juice Dispenser
This cold beverage dispenser is an elegant way to enhance your beverage presentation. The removable beverage container and drip tray makes clean up quick and easy. This cold beverage dispenser is perfect for all juices and chilled non-carbonated beverages. The base and cover are constructed from beautiful, mirror-finish stainless steel, while the clear polycarbonate beverage container gives a perfect view of what is inside. This 2.1 gallon beverage dispenser features a unique center ice core, which keeps the beverage cold without watering it down!
Please note: Do not freeze the ice core. It is designed to be filled with cubed or crushed ice.
Dimensions: 13 3/4" D x 10 3/4" W x 22 3/4" H

*Notes
The above prices do not include PST/GST.
Depending on your location a delivery fee may apply. Please see "What is your delivery area?" on the FAQ's page.
Prices are subject to change without notice.